This post and those that follow will be a departure from discussing wine and food pairings. These posts are meant to serve as a journal of a driving trip Trish and I are making through California's wine country from Newport Beach to Mendocino. While I will certainly be writing about wineries and tasting rooms, I will also be sharing our experiences at the various inns, hotels and restaurants along the way. Please don't expect to see a post about Napa Valley. You've probably already been there. Rather, I hope to expose you to areas you've not been.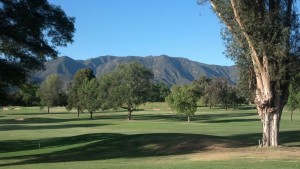 First stop – Ojai. This is small inland town about 20 miles east of Santa Barbara. The valley in which the town is nestled (Ojai means "nest") is stunningly beautiful. This is our third visit here: attribute it to the great service and beautiful, hacienda-feel of the Ojai Inn and Spa. Pixie Tangerine trees, rather than grape vines, fill the valley floor. Nonetheless, it is the home of Ojai Vineyards, a wine producer of a wide range of varietals from the Santa Ynez Valley and the Sta. Rita Hills.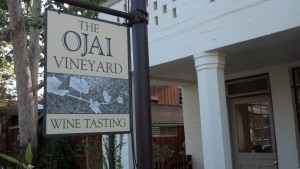 Ojai Vineyards opened a new tasting room in the center of Ojai, complete with a cellar of their library wines. Not only is it beautiful, but a visit there is a great opportunity to taste wines they make from a broad array of superior vineyards spread across Santa Barbara County.   I tasted six wines recently released: Chardonnay, Viognier, Pinot Noir, two Syrahs and a Viognier Ice Wine. All well-made and faithful expressions of their respective vineyards. My favorites from this producer are the Sauvignon Blancs from the McGinley Vineyard and the Syrahs from the White Hawk vineyard. Look for them; and get on their mailing list while your there!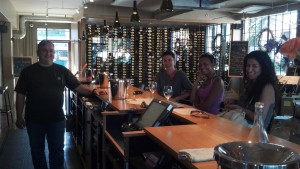 While there are no wineries to visit in Ojai, a visit to the Ojai Vineyards tasting room will prep you for Day 2 of this tour, where Bill will give you a primer about the best vineyards in the Santa Barbara County AVA.  And while you're in Ojai, be sure to check out Feast Bistro or Azu for lunch, as well as Osteria Monte Grappa for dinner.