For the past few years, Trish and I have been effusive in our blog, trumpeting the need to serve several wine varietals at Thanksgiving Dinner. All for good reason:  there is a multitude of diverse flavors in the traditional dishes served, allowing for diverse wine pairings according to taste. We feel no differently today. However, in previous years we have recommended some wines in the $50+ category . . . a price point that may cause some of our readers to shudder.
This year, we want to focus not only on more reasonably priced wines but also wines from US producers. After all, for this all-American holiday, we should honor our own.
First up is a Chardonnay. Why Chardonnay? Essentially because of its round mouthfeel, crisp citrus fruit and a touch of oak for richness and definition. With the diverse flavors in a Thanksgiving dinner, one needs a wine with adequate body, texture and fruit to complement. After tasting several relatively inexpensive Chardonnays, the hands-down choice was the Hahn SLH Chardonnay 2015 ($18)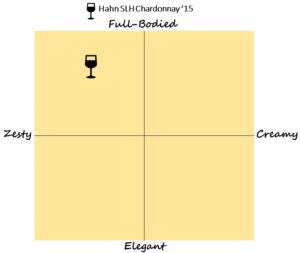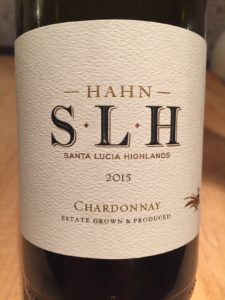 On the attack, the Hahn delivers bold, vibrant citrus flavors; yet the finish is rich, suave and elegant.  Batman decloaks to become to Bruce Wayne.  Strong enough to stand up to the dark meat flavors of the turkey, but with residual sweet fruit to handle the yams and cranberries.
For red wine lovers, we recommend a Pinot Noir from the North Coast of California, the Ramsay Pinot Noir 2015 ($15).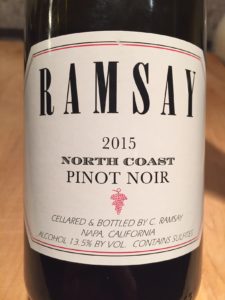 The Ramsay, a Kent Rasmussen wine, has a dominant cherry nose with a touch of smoke that gives way to ripe cherry, strawberry and pineapple on the palate. This is followed by a long finish with brambly notes.  Similar to the Chardonnay, the Pinot starts out with bold flavors but settles into a softer, more graceful expression of the grape.  One of the finest sub-$20 Pinots we've ever tasted.
For those who prefer a red bolder than Pinot Noir, we stand by the recommendation we have made in prior years:  Zinfandel, a truly American varietal. Recommending this grape was the easy part. More challenging was the search for a quality Zin for about $20 per bottle.  We caution that while a number of Zins can be found on grocery store shelves, they will likely be grapey, flabby (absent acidity) and lacking in finesse.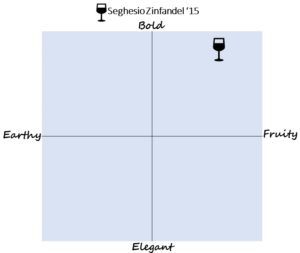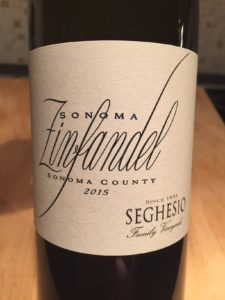 But not all value Zinfandels deserve this criticism. We found the Seghesio Zinfandel Sonoma 2014 or 2015 ($22) to stand apart from these grocery store wines. The wine is rich in zesty black and red fruits, with a medium-plus body and hints of toasted spices. Much like the Hahn SLH Chardonnay, the bold flavors of the Seghesio's first taste gave way to a long fruit finish, albeit less sweet than the Chardonnay finish. We recommend decanting the Seghesio for about 30 minutes prior to serving.
You won't find these wines at grocery stores, but according to Wine-Searcher.com, each are available at tens of locations across the country. We encourage you to use the site to find shops near you that carry the wines.
Place all three varietals on the Thanksgiving table. It will spark conversation and entice your family and guests to try wine pairings they may not have considered.
Trish and I wish you and your loved ones the very best for a happy, healthy Thanksgiving.